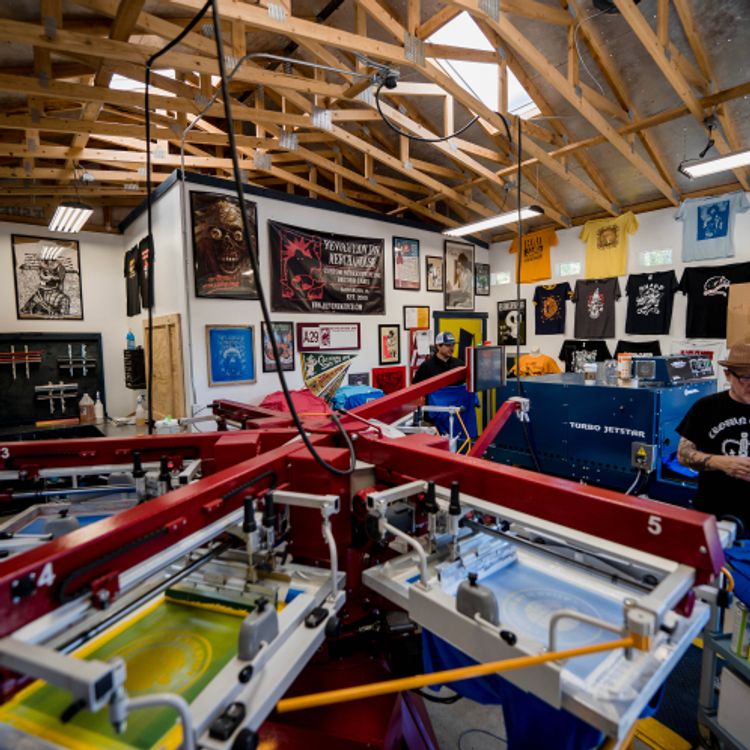 Print Shop News
New EQUIPMENT In The Shop !
I am happy to announce that we have added some new equipment to the shop. Along with our manual press, heat press, and hat heat press. We had added a new Anatol Automatic Press and new Ranar Dryer due to increased demand. I knew when things were gonna open up after the Pandemic closures we would be busy and the supply chain would be crazy. It has been even crazier than I ever imagined but after ordering this in the Summer of 2021 It arrived in the 3rd week is March 2022. We now have over 70K prints on this thing and growing because our awesome customers.
I always want to be as transparent as possible. I am a one-person shop and I do a good amount of volume here. I am a boutique shop not a corporate shop. I return emails and calls within 24 hours 99% of the time unless it's just crazy busy.
I have been printing since 1995. I may take a little longer than a corporate or large company but I handle it all. I still have this passion! My name rides on all of it. I don't make promises I can't keep. I am always happy to consult on your project to help get it done. The main thing is planning way in advance. I want to enjoy work and I want to enjoy your project. I want you to be more than happy with your purchase. It makes the end result better. Let's have some fun and create!- Brian